Board Members
Paul Ferarri
Board Co-Chair, Senior Communications Officer at Charles and Lynn Schusterman Family Philanthropies
Paul is a Senior Communications Officer at Charles and Lynn Schusterman Family Philanthropies, where he develops and executes communications strategies to support Schusterman's grantmaking and policy priorities, with primary focus on Schusterman's...
read more
Rebecca Mieliwocki
Board Co-Chair, National Teacher of the Year 2012
Rebecca Mieliwocki is a 26 year veteran middle school English teacher and the 2012 National Teacher of the Year from California. She believes students deserve the most dedicated & enthusiastic educators possible & that the crusade to...
read more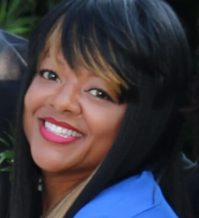 Dr. Natasha Murray
Secretary, New York Teacher of the Year Finalist 2017
Dr. Natasha T. K. Murray is an award-winning scholar practitioner with extensive experience in K-12 and university settings. As a product of the New York public school system, after earning her doctorate from the University of Pennsylvania, she...
read more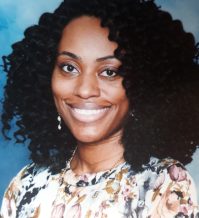 Precious Allen
2021 Illinois Teacher of the Year Finalist
In the enchanting world of academics, where young minds are akin to seeds ready to sprout, Precious Allen found her true calling as an Elementary School teacher that implements STEMM (Science, Technology, Engineering, Mathematics, and Medicine)...
read more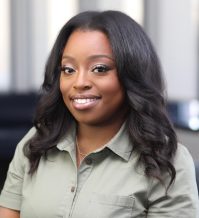 Chantei Alves
2022 Massachusetts Teacher of the Year Finalist
Chantei Alves is an early childhood special education teacher in Boston Public Schools. She is passionate about equitable, engaging and inclusive education, authentic family involvement in schools and classrooms, and supporting other educators to...
read more
Bobbie Cavnar
North Carolina Teacher of the Year 2017
Born in Ann Arbor, Michigan, Bobbie Cavnar attended Florida State University where he received a Bachelor of Science in English Education in 1999. After graduating, he taught English and Journalism for four years in the Ft. Lauderdale area before...
read more
Dr. Jemelleh Coes
Georgia State Teacher of the Year 2014
In 2013, Jemelleh Coes, as the youngest member of her school faculty and staff, was nominated to represent Bulloch County as Teacher of the Year. She went on to become Georgia's 2014 Teacher of the Year. She spent the last year traveling locally...
read more
Hunter Cook
CPA
Hunter is a retired Dixon Hughes Goodman LLP partner. For his last three years at DHG, he was part of the firm's Professional Standards Group and a member of the AICPA's Auditing Standards Board. Prior to joining DHG, Hunter taught accounting and...
read more
Sharon Gallagher Fishbaugh
Utah Teacher of the Year 2009
Sharon Gallagher-Fishbaugh was an educator in Salt Lake City, Utah for 32 years. In 2010, Sharon was elected, in a statewide vote, as the President of the Utah Education Association and served for a total of six years Sharon is a National Board...
read more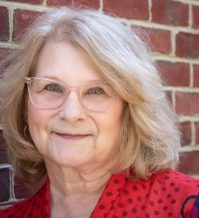 Barbara Hopkins
1988 Nebraska Teacher of the Year
Barbara J. Hopkins has been dedicated to public education for her entire career. After working her way through college, she began teaching in rural Nebraska. From there she set up the adult basic education program in the Nebraska men's penal...
read more
David Morales
2016 New Mexico Teacher of the Year
David Morales is entering his eighteenth year as an educator. He is the ENLACE (Engaging Latino Communities for Education) teacher at Mayfield High School in Las Cruces, New Mexico, that works to increase graduation and college opportunities for all...
read more
Kareem Neal
2019 Arizona Teacher of the Year
Kareem Neal is a self-contained Special Education teacher, having taught students with severe cognitive delays for 21 years. Neal began his career as an educator working at The Developmental Learning Center of New Providence, New Jersey, a school...
read more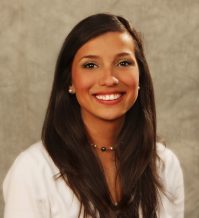 Luisa Palomo Hare
2012 Nebraska Teacher of the Year
Luisa Palomo Hare is a Dual Language Kindergarten teacher in Omaha, Nebraska where she has taught for the past 17 years.  She has degrees in Elementary Education, English as Second Language, K-3 Math Specialist, Early Childhood and Educational...
read more
Amy Riker
Vice President, Strategic Solutions, Multi-Health System
Amy Riker, Vice President, Strategic Solutions for Multi-Health Systems (MHS), has nearly 20 years of leadership in the assessment industry. Her career has focused on innovation, product launch, and business development, particularly in new...
read more
Harriet Sanford
Former President and CEO of the NEA Foundation
Harriet Sanford is the former President and CEO of the NEA Foundation. She led the work of the Foundation from 2005 until 2019. The NEA Foundation's mission is to advance student achievement by investing in public education. Its programs raise the...
read more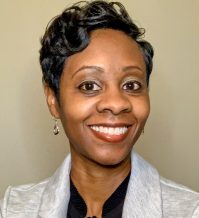 Monica Washington
2014 Texas Teacher of the Year
Monica Washington is the founder of M.U.S.E. Education, and through her work, helps educators create meaningful, uplifting student experiences. A decorated educator of over twenty-five years, Monica has received honors and awards from a wide variety...
read more
Kymberli Wregglesworth
2019 Michigan Teacher of the Year Finalist
Kymberli Wregglesworth has taught social studies courses at Onaway High School since 1999. She was formerly a student at OHS, graduating as valedictorian in 1993. She continued her education at Alma College, earning a Bachelor of Arts in history and...
read more