State of the State Survey Results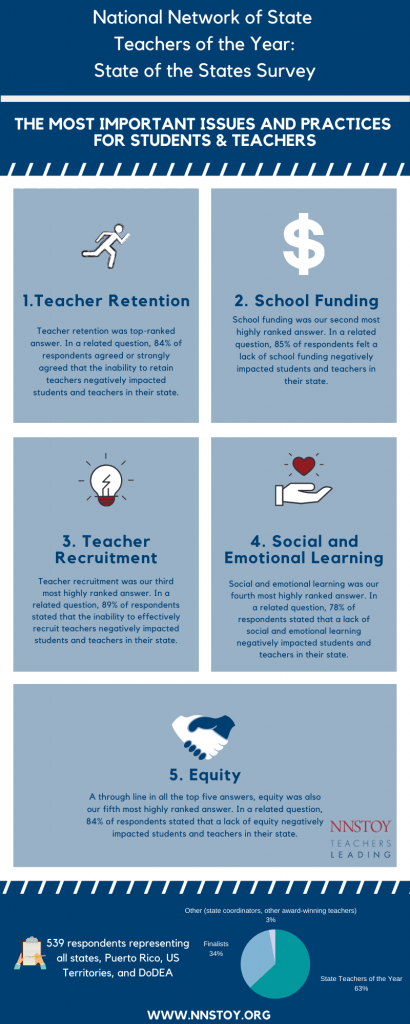 The National Network of State Teachers of the Year (NNSTOY) surveyed its members to pinpoint the issues that are most important to teachers and students across the United States.
We are using this information to frame NNSTOY's work according to our impact statement, which reads:
We are the engine that connects, supports, and mobilizes educators so they can advocate for the issues and practices that provide all students with exceptional and equitable learning opportunities.
We aimed to identify the "issues and practices" that matter for students in this first survey, ranking the important issues from the most recognized teachers from across the country. After this initial data collection, a more detailed part two of the survey will be disseminated to NNSTOY membership, aiming to create a deeper understanding of the issues and practices unveiled in part one.
A special thanks to Justin Minkel and the Government Affairs Committee for their work in developing the survey, and the NNSTOY membership and state chapters for delivering such an incredible response.
View the state-specific data: