Barbara Hopkins
1988 Nebraska Teacher of the Year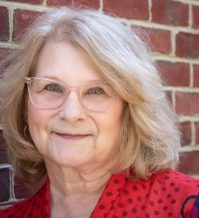 Barbara J. Hopkins has been dedicated to public education for her entire career. After working her way through college, she began teaching in rural Nebraska. From there she set up the adult basic education program in the Nebraska men's penal system, followed by joining the Lincoln Public Schools. She became a reading specialist earning a Masters in K-12 reading. Her work in the private and non-profit sectors while supporting her "teaching habit" led her to direct the school-community-business partnership program. The linkage Barbara saw in her rural Nebraska home town, was the model for what she knew she wanted to do to aid public schools by engaging in the public in school excellence and student success.
The community partnership program Barbara directed became a model nationally, and won the U.S. Presidential Points of Light Award, along with NEA/Saturn/UAW national award for new unionism. More importantly it engaged more than 180 community/business partners with the public schools and over 2,000 school volunteers. It is that spirit of collaboration that helped Dr. Hopkins develop her current focus:  Strategy – Partnerships – Resource Development.
Dr. Hopkins has worked as a lead in professional learning for the school district of 4,000 staff.  She was also a school administrator for low income, turn around schools. Barbara then moved to the DC area and worked for the National Education Association, focusing on entrepreneurial efforts around professional development, IT innovations that would strategically impact connectivity of members across the country/world, researched and collaboratively developed key guidance for online education for future educators to get degrees remotely, and innovated much of the NEA grants program around professional development. She managed $6-37 million annually in grants for NEA affiliates to engage members and communities in impacting student success.
Over 30 years ago Barbara worked with Coach Tom and Nancy Osborne of Nebraska who founded the National TeamMates Mentoring Program which is now the largest school-based program in the country. After transitioning from NEA, she is working with TeamMates again, along with 3 other national organizations, and multiple state entities. The graduation rate for mentees in the TeamMates program is 10% higher than that of other students, for the nearly 45,000 young people who have been mentored in the program since 1991. That program serves students in 3rd grade through their post-secondary education path.
Barbara's focus is and always will be on public engagement around: Strategy, Partnerships & Resource Development to enhance education for student success.