Beyond the Obvious Differences: Why Teachers Building Trust Across Race & Culture Matters
Posted: Feb 20, 2020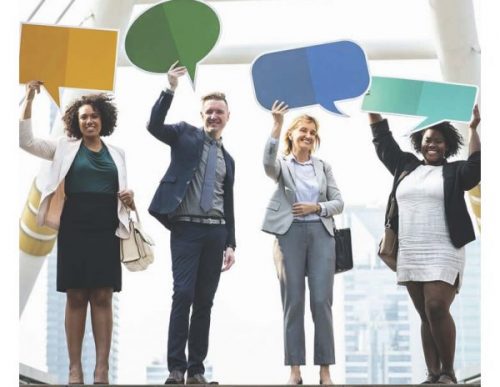 What does it take for teachers to build trusting, authentic relationships across cultures—and why does it matter? In her famous poem "Human Family", Maya Angelou's repeated refrain closes with her take on the matter:
I note the obvious differences
between each sort and type,
but we are more alike, my friends,
than we are unalike.
We are more alike, my friends,
than we are unalike.
We are more alike, my friends,
than we are unalike.

And this resonates with me.  I'm questioning, though, how well we as teachers of different race and culture have the intention and capacity to press beyond those obvious differences towards authentic relationships.  And does this matter as key players—in many ways arguably the most influential ones—in our learning communities?
I've been grateful to hear the stories of several of my colleagues in our middle school during monthly book talks on race.
Before you roll your eyes, hear me out.
Led by one of our African-American female teachers, lately we've been reading and discussing the 2017 update of Tatum's classic on the psychology of racism Why Are All the Black Kids Sitting Together in the Cafeteria? For us, the book provides a context and a proving ground as we've tested the water by putting increasingly risky comments and more personally vulnerable experiences into our discussions.
Last week—and quite organically—stories of past and current racial pain found their way to the surface, and we took them on. "It's about daily survival," my colleague explained. As an African-American woman, my colleague's detailed her experiences fueled by racial bias and discrimination. Hers are the kinds of experiences many in the dominant White culture have told me are implausible or suspect—at best. From the first grade teacher who assumed she was unintelligent to last month's driver who totaled her car but never even asked if she was OK (but did speak with the only witness, who then gave a false report): race shapes her daily existence. Everywhere. All the time. Add all this to the dynamics in an urban, racially mixed (adults and students) Title I school.
And yet, a ray of hope came from this group—we ended up emailing our principal and asked how we can push across the racial "silos" among adults and students in our building and our families. Our query may have been the tipping point indicating there's enough commitment among us as staff to take a step forward:  yesterday I learned he's investing in a 3-year, embedded opportunity to do real work around racial identity and bias—first as staff, then among students and families—toward an authentic, equitable school community. At least it's a place to start.
As a middle-age white woman who grew up in rural PA and has lived, and worked in DC education serving kids and families nearly 30 years, I don't believe I can ever say I've got no racism in me. I try to maintain a posture of learning, reading, listening—and being called out. We don't know till we know.  But as a white teacher working among African-American colleagues, it's not their job to teach me how to not be racist. That's my work.
And it's a gift of unmeasurable value that, in spite of my insufficiencies, my African-American colleagues are choosing to share their stories with me and ask direct, unguarded questions about my experiences as a minority in our school (but someone who also always has my white privilege at my disposal). We couldn't stop talking, actually, and had to laugh that none of us wanted to walk out the door.
This work is hard—but maybe to feel known, heard, supported—especially by people of the same culture that's poured out such profound pain and who still live with the resulting privileges right in front of you every day—maybe that's a first step in forging not just what we need to build trust and authentic relationships across cultures, but also what our students need to see lived out among the teachers shaping who they are, and who they will come.
Source: https://www.familyfriendpoems.com/poem/human-family-by-maya-angelou
---
Beth Dew
hurst has been at Stuart-Hobson, a Title I DCPS middle school, for over a decade and for the last six years as a reading intervention teacher. As the 2017 Washington, DC Teacher of the Year, Beth has worked to expand the role of teacher voice at the state government level and focuses currently on building school and city wide SEL awareness and ownership. She's a doctoral candidate in education with a technology specialization. Reach out on Twitter @MsDewhurst.
---
---