Equipping Teacher Leaders for the Ed Policy Game
Posted: Dec 15, 2016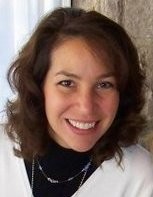 By Leah Lechleiter-Luke
There's no denying it. Being named a Teacher of the Year makes its mark on a State Teacher of the Year's personal and professional life. Navigating the opportunities and demands alone can be precarious—especially when you long to influence education policy. Fortunately, NNSTOY's support system has offered me a lifeline.
During this extended holiday season, when many publicly declare thankfulness for the gifts they have received, I'd like give a shout out to NNSTOY, an organization for which I am eternally grateful. You have given me opportunities and strategies to influence policy that I never believed I would have.
Because NNSTOY provides teacher-leaders with opportunities for professional growth well beyond the award year,  I am learning so much about the intricacies of public education policy. Through my involvement on the Government Affairs Committee this fall, I was invited to provide feedback on the prospectus of a Bill. In less than one week, the prospectus went through a number of drafts. The turnaround for feedback for each draft was very tight. During more than one lunch period that week, I found myself sitting at my desk with a sandwich in one hand and a green felt-tip pen in the other marking my suggestions on the most current version of the bill. The amazing thing is, some of those suggestions actually made it into H.R. 6236: Innovations to Recruit and Retain Excellent Teachers Act.
Six years ago, who would have guessed that being named the 2010 Wisconsin State Teacher of the Year would evolve into the opportunity to shape educational policy at the national level? Not I. Through NNSTOY, I also have participated in two American Youth Policy Forum study tours and the Agents for Learning Convening sponsored by Learning Forward and NCTAF. Now I have been asked to craft questions to ask our incoming U.S. Secretary of Education. And to help me with all of these opportunities, NNSTOY has provided a level of targeted professional development which cannot be replicated at the local or even state level.
British Prime Minister Gordon Brown once said, "...for every opportunity there [is] an obligation, for every demand a duty, for every chance given, a contribution to be made." His words remind me of the extraordinary opportunities I have been afforded as a STOY. They also remind me of contributions yet to be made. While contributions come in many forms from service on committees, to being a voice for students and the profession, they can also be financial. It is vital for us to help support NNSTOY's work so STOYs not yet named will be given similar chances to grow as teacher-leaders.
Leah Lechleiter-Luke is the 2010 Wisconsin State Teacher of the Year. She teaches Spanish at Mauston High School in Mauston, Wisconsin. 
---