How do we prepare teachers for the realities of a post-modern world?
Posted: Apr 6, 2016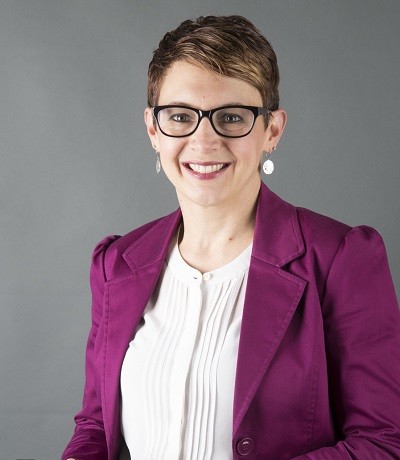 A high school student lies in a hospital suffering from severe injuries incurred during a recent bombing at the Brussels airport. Her mother was killed. Students from Turkey are being evacuated from their schools and communities just months before graduation.  As these students wrestle with extensive emotional and physical trauma, their teachers, counselors and principals are called to ease the transition and restore a sense of normalcy.
I teach students around the world who are children of military members stationed overseas and stateside—including Brussels and Turkey. When I recently learned about the attacks in Brussels, I was panicked about my students' safety.  One student sent an email asking, "Is it okay to turn in my assignment tomorrow? I am not sure I can concentrate."
Incidents like these make me wonder: Are teachers prepared to support students and colleagues involved in tragic world events?
I don't remember taking a class to prepare me for a test quite like this, to learn to put love and concern for my students' before an assignment. Being a good human being is no longer enough. Our future teachers need specific skills to be emotionally and socially competent and to navigate students' needs in an uncertain world.
The question of whether or not we are preparing new teachers for the modern classroom is discussed extensively in a report recently released by Hope Street Group, On Deck: Preparing the Next Generation of Teachers.  The report offers guidance to institutions of higher education about how they can better prepare future teachers for the realities they will face in the classroom.
Of course, the student-teaching experience is supposed to be the place where fledgling teachers experience the real demands of teaching before getting their own classroom.  Rarely does this happen. For two-thirds of my 12-week student teaching, I photocopied worksheets, took attendance, tutored a small group of students, and graded papers for Mrs. Porter at Ypsilanti High School in Michigan.  I taught one unit to one class in weeks five through eight, and Mrs. Porter helped the entire time. I did not struggle, but I did not grow.
Schools of education should take much more seriously the imperative to ensure that student teachers having a rich clinical experience before they are left in charge of a classroom. Is 12 or 16 weeks a research-based best practice or does it just fit the university cycle? I have been teaching for 12 years, and I can authoritatively say that my student teaching experience did not prepare me for what lied ahead. I left my education program terrified about how to handle a real classroom on my own. Looking back, had I been trained with a clinical approach focused on building teacher praxis, I could have been much more effective in my first few years.
My first year teaching, I had a student who asked me for $0.35 each day so he could ride the bus all night because he was afraid to go home. I didn't know how to help him beyond giving him spare change. That same year, instead of bonding and learning from other teachers, I ate lunch on my own with the door closed. It was what other teachers did, and I had not learned a better way.
I am teacher, a military spouse and a mother. Still, I cannot fathom the stress of being caught in a terrorist attack or fleeing my homeland because of war.  Because I'm more experienced, I know to continue to check-in with all of my students who are directly or indirectly affected by chaos and tragedy. At the end of the day, I understand what it means to be a teacher and that it is my responsibility to protect and lift their dreams.
Now I'm wondering, when does this become part of regular teacher preparation?
Daniele Massey
Daniele Massey is the 2013 Department of Defense Teacher of the Year. She teaches mathematics to military connected students around the world from her virtual school in Quantico, Virginia.
---