If You Want to Go Far, Go Together: Collaboration in the Era of Common Core
Posted: Oct 30, 2013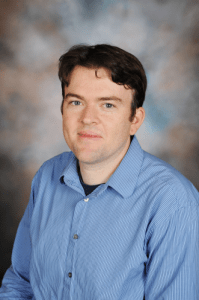 NNSTOY's three pillars are policy, practice, and advocacy. The advent of the Common Core standards makes it possible for teachers to collaborate on all three in a way that has no precedent in this country, especially when it comes to instructional practice. The reason is simple: we're finally moving toward a national system of education instead of fifty separate state systems.
The tag-line often used to describe the Common Core State Standards is "fewer, clearer, higher." What's a little more controversial is the obvious fact embedded in the name itself: they're common to 45 states.
The idea of local control is so deeply embedded in American education that we rarely gauge the cost of such a fractured system. As a kid, my family bounced around between Illinois, South Carolina, Texas, Oklahoma, and Arkansas. When we drove across those state lines, we didn't have to change in our South Carolina dollars for Texas dollars. We didn't have to show our ID's at the border crossing. But when it came to the schools, we might as well have been entering a new country. New standards, new tests, new rules governing teacher credentials.
Zoom in a little closer, and you see the same patchwork at the local level. Local school boards (elected with about 4% voter turnout) have a tremendous amount of power. One of thousands of implications for students: the town where I live has a completely different math curriculum than the town 15 minutes down the road where I teach. Multiplied by 13,000+ school districts in the U.S., that haphazard approach to everything from testing to teaching English Learners leaves us with a jumbled crazy-quilt of policies, programs, and practices.
When we ask why the U.S. lags so far behind other developed countries in terms of education, we rarely consider the obvious: when it comes to our schools, we've long been a confederacy of separate states, not a single nation.
 One Nation, Less Divided
There are plenty of reasons why a more coherent national system makes sense for students and families. For kids who move from one of the 45 Common Core states to another, beginning a new school won't be such a jarring disruption. For parents who want to know how their kids are doing, having one of two standardized tests (either PARCC or Smarter Balanced) instead of 45 gives more valid information about achievement, rather than just indicating how easy or difficult that state's test happens to be.
We can also pool resources to spend more money on meaningful assessments, instead of each state buying their own test. When it comes to high-stakes assessments, the U.S. has gone for quantity over quality, testing every kid every year with tests that cost about $14 per student for each subject. High-performing nations like Singapore and Finland have instead tested samples of students or tested every few years, but they spend about $85 per assessment on meaningful tests more similar to AP exams in the U.S.
These things matter. But the biggest advantage I see to common standards is the unprecedented potential for teachers to collaborate. Now that we have the same standards and one of two tests, we can collaborate with colleagues in other states who teach a similar grade-level or demographic of students. Given how cheap and easy digital tools like Skype have become, I can connect with a 2nd grade teacher in California or New York who also teaches English Learners. We can look at student work together. We can share resources. We can create lessons and units together, then reflect on how they went and what our next steps should be.
 Digital Resources
The Literacy Design Collaborative has created a remarkable tool for this collaboration. Individual teachers can use the online tool Module Creator (it costs about $40 per person for one year) to create units and lessons that begin with a complex writing task, build out instruction from that task, and link to tens of millions of digital articles with a search tool that lets you set the lexile range for your students' reading abilities.
There is also a growing database of LDC modules created by teachers, with sample student work included. Each module has been reviewed to make sure it worked with real kids in real classrooms—a higher bar than we see for the curricula commercially produced by almost any textbook company in the nation.
Module Creator works well for collaboration within a single school building or district. But it also makes it possible for three Social Studies teachers in Kentucky, Oregon, and Connecticut to create a unit together, revise that unit, and then share it with thousands of teachers throughout the country.
Organizations like the Center for Teaching Quality have combined teacher leadership with digital tools to take advantage of the coherence provided by Common Core. Teachers lead webinars on the Common Core standards with participants from multiple states. The organization's digital platform, the Collaboratory, features teacher-written blogs and a community devoted entirely to Common Core, with discussion of everything from resources to instructional strategies to policy proposals for successful implementation.
For a long time now, we have had a bizarre system in which those most qualified to create curriculum, lead professional development, generate research, and shape policy are left almost entirely out of that process. Classroom teachers are generally seen as the consumers of curricula, PD, research, and policy, but not as potential creators of it. Resources like Module Creator and the Collaboratory change that paradigm. We now have the tools to generate a remarkable library of teacher-created lessons and units, and we have the virtual communities to make sure the intent of Common Core becomes a reality for our students.
Modeling Collaboration
Our students pay more attention to our actions than our words. We can tell them collaboration is important, and we can build cooperative group work into the structure of our day. But when students see us collaborating with teachers in our school, district, and even other states, they know that we practice what we preach.
Our students also see that we have finally realized what they have known for a long time—that technology is not a separate subject relegated to computer lab and special projects. It's a tool for everyday communication that enables us to work with people who may be a couple thousand miles away geographically, but are seated right next to us when it comes to virtual collaboration.
Megan Allen, the 2010 Florida Teacher of the Year, is now a professor who teaches courses like Children's Literature and ESL Techniques to pre-service teachers at Mt. Holyoke College. Every week or two, she has a different Teacher of the Year visit her classes as a guest speaker. I spent half an hour with her class, presenting on strategies for teaching English Learners. I shared slides of my students engaged in an economics unit, talked through the Gradual Release of Responsibility model, and responded to questions from the future teachers in the class. All it took on my end was an iPhone and a laptop.
The strength of NNSTOY rests on the talents of the remarkable individuals in our network. Every Teacher of the Year I know is dedicated to making her or his students' lives richer, more meaningful, and more fun, both in the classroom and in the world outside its walls. But the question about any group is this: "Are we smarter as a collective than the sum of our individual talents?" Put another way, "Are we greater than the sum of our parts?"
I'm a more thoughtful and effective teacher because of what I have learned from hundreds of Teachers of the Year, some of whom I've never met in person. Together, we have created writing lessons to accompany Read Alouds. We have crafted policy proposals to close the "implementation gap" between a given policy's intent and its actual impact on our students. We have read one another's blog posts on teaching, and pushed one another to be better thinkers, better writers, and better teachers.
With Common Core's implementation, most of our students now live in a more coherent national system of standards, tests, curricula, and policies. As a result, we have a new potential to collaborate with kindred spirits, whether they're members of NNSTOY, colleagues from other organizations, or teachers across the hall.
I tell my 2nd graders the proverb, "If you want to go fast, go alone. If you want to go far, go together." The path to successful implementation of the Common Core is fraught with dangers, ranging from political opposition to the gap between intention and reality that exists wherever teachers are left out of the decisions that shape our classrooms. Still, together we will go far. I'm looking forward to the journey.
Justin Minkel teaches 2nd grade at Jones Elementary in Northwest Arkansas, a school where 85% of the students are English Learners and 98% live in poverty.  Justin is the 2007 Arkansas Teacher of the Year, a 2006 Milken Educator, and a 2000 Teach For America corps member.
He is a 2011 National Board Certified Teacher, with an undergraduate degree from Cornell University and a Masters in Elementary Education from the University of California at Berkeley.  Justin has taught kindergarten through 7th grade in New York, California, Arkansas, and Senegal, West Africa.  He is the author of the children's book Clubhouse Clash.
---