Surviving the Pressure of Learning during a Pandemic
Posted: Apr 8, 2021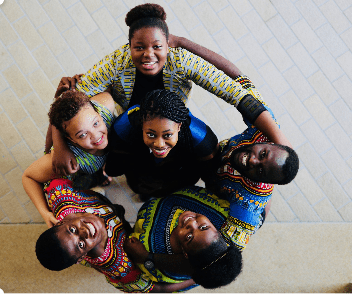 The achievement gap is commonly used to describe disparities in academic performance among students defined by race, gender, and socioeconomics. Educators often consider the impact of instruction, absenteeism, and inequitable accommodations among other things to address this gap. Various instances of social unrest, a global pandemic caused by COVID19, and schooling implications that accompanied the pandemic threaten to widen the proverbial education gap. Educators, having been the heroes during this pandemic, must now make considerations for supporting students who need it most.
As a teaching professional, I have continued to work virtually during the pandemic. My efforts to tutor children and teach adults enable me to reflect on the pressures schooling has placed on learners during these challenging times. Recently, I had a dream that pressed me to put pen to paper. I have two daughters who have both experienced different aspects of struggle during this season of pandemic schooling; I believe my response to their struggles acted as a stimulus for my dream. I had been working with my daughter on her college senior thesis. Under normal circumstances, this project causes stress for many students, but tackling the paper in the isolation caused by COVID19 created tremendous stress for her and students like her. The dream helped me realize the enormous pressure my child felt not having the social interaction she received in her brick-and-mortar classroom.
My daughters' struggles also helped me connect my dream to the pressure we all have felt in some form during this current pandemic and social unrest.
In this dream, I was in a city setting and saw three chalky white buses that appeared to have been in a pile-up collision. However, the buses were not touching. Similar to an onlooker's reaction to a real crash, I passed by and beheld the aftermath, including students trapped in the cracks and crevices of the buses. Though this visual was challenging to witness, I slowly became aware that I was dreaming and started to pay closer attention to details. Seeing the grimaced faces of black and brown boys and girls was difficult to observe, yet the scene was not bloody or gory. It was apparent, however, that some students had survived the pressure, and other students looked unresponsive. Inequity is a pressure point hurting students of color, and pandemic schooling has exacerbated the achievement gap between students in high-income and low-income families.
Challenges associated with not having suitable technology and study space impact students in low-income households making it difficult to meet virtual class expectations unless schools provide equitable resources. School officials can alleviate the squeeze and help bridge the achievement gap by supplying appropriate devices and wifi. In some communities, even if wifi is available, students still contend with weak signals that prevent the effective use of certain apps on devices. The installation of technological hubs in low-income communities would make virtual learning more equitable and effective for students, especially in districts that do not supply computers for home use.
Considering byproducts of this pandemic like illness, unemployment, and food scarcity that threaten students' basic needs regardless of learning modality, it absolutely helps if educators address the social-emotional well-being of students.
 Social-emotional learning (SEL) helps students identify and manage emotions, empathize with others while appreciating diversity, build skills that promote relationships, and practice making sound decisions. These elements support students in reaching the goals of the instruction.
SEL is multifaceted. Addressing the multiple dimensions of a learner and aligning the teacher's instruction is always important, but even more essential when schooling during pandemic chaos. During this time, teachers must search for instructional gaps, which can be accomplished by self-evaluating and reflecting on daily practice, including each lesson, all assessments, and every student response. Alternate non-punitive methods of grading must accompany alternate means of assessing progress. Observing students' responses to instruction and reflecting on outcomes are effective ways to determine if education provides solutions and eliminates gaps that threaten to trap students.
Finally, teachers also need to apply a little SEL salve to balance work and life. During this pandemic, it was comforting to ensure my family's safety as I worked from home, but I also felt the squeeze of my home office walls at times. Teachers are juggling the rigors of teaching virtually and managing home life, which can be overwhelming when trying to ensure learners excel. Teachers must not neglect self-care, which includes taking extra precautions for safety while also taking time to explore ways to unplug and tap into things they enjoy doing. Teachers and students have been resilient. As in past times, it's this resiliency that will enable learners to expand and continue to learn differently during and beyond this very different season of schooling.
---
Dr. Stacey Donaldson is a 2010 NSTOY from Mississippi. Donaldson is a teacher leader and mentor at heart and has been in education for 23 years. She currently serves as the Director of Instructional Design at Belhaven University.  Donaldson mentors teacher leaders as they pursue National Board Certification. She serves on Mississippi NBCT Network's executive committee and is also a National Board Network of Accomplished Minoritized Educators (NAME) board member.
---