Model Code of Ethics for Educators is a Welcomed Resource
Posted: Sep 25, 2015
Posted By: Lee-Ann Stephens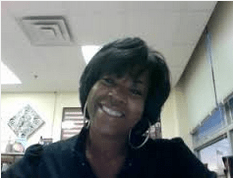 Year after year I have been confronted with news headlines that revealed various infractions by teachers. I have often wondered if they had had a Model Code of Educator Ethics, would those infractions have been avoided. Fortunately, now we do have a code of ethics that can guide educators through the complexities of our educational system.
Being a part of the NASDTEC task force that created the Model Code of Ethics for Educators was a very rewarding and humbling experience. It was rewarding because I was able to be a part of something needed, meaningful and transformative that would impact this wonderful profession for generations to come. It was a humbling experience, because it made me aware of how vulnerable I can be in this profession. One wrong decision could detrimentally impact the rest of my career.
As I reflect on the process of developing a Model Code of Educator Ethics, I had no idea that the final product would come together with such fluidity. There was a team of 20 educators and four facilitators involved in the process. It really seemed to me to be a Herculean task. I wondered how we accomplish this task in one year. How could we synthesize what we individually viewed as important into one document? After all, we all had our ethical experiences on a local, state or national level. How could we avoid the tendency to be legalistic or to police the morality of professionals?
Somehow we were able to come to a consensus because the integrity of the profession was of the utmost importance to all of us. We were able to set aside our individual points of view and collectively formulate a guide to help educators think before going down a slippery slope that might lead to unintended consequences.
Five principles comprise the Model Code of Educator Ethics. The five principles are succinct and very easy to comprehend. The principles remind me that I have a responsibility to the profession, professional competence, students, school's community and ethical use of technology.
Often, it is easy to confuse a code of ethics with a code of conduct. The code isn't about mandating behavior, but giving us a pause to think. As Potter Stewart so eloquently stated, " Ethics is knowing the difference between what you have the right to do and what is right to do."
The Model Code of Educator Ethics holds me to a high standard of what I should value as an educator, a standard that I am so proud to share with my colleagues and other educational stakeholders. I believe that this code has elevated my profession and sends a message to the public that teaching is a profession that the community can trust and respect.
---